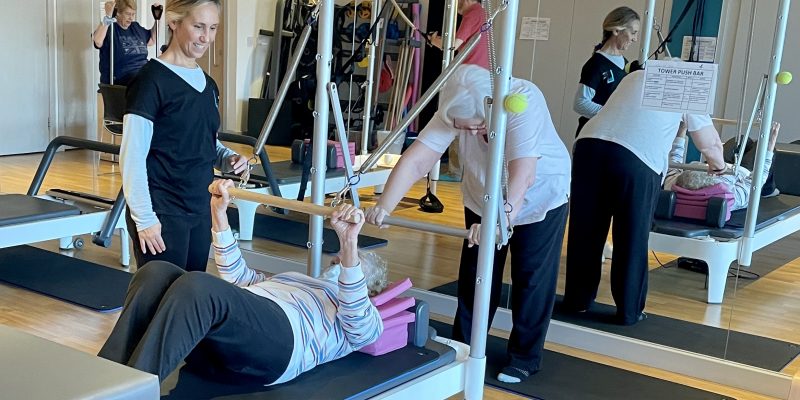 Fit to Function is the ideal progression from our Chair Fit class and allows more opportunities for standing and lying exercises in a supportive environment. Similar to our Chair Fit class, Fit to Function uses elements of Pilates combined with strengthening, stretching and balance work but offers more challenging exercises.
This class is ideal for those with mobility issues or undergoing certain rehab, but are ready and able for a more challenging session than that offered by our Chair Fit class. Before attending class, an individual screening session with one of our physiotherapists with ensure that the class is suitable for your needs and goals.
Interested in Fit to Function? Then contact us and one of our clinical team will be in touch with you to discuss the next steps of how to attend your first class.