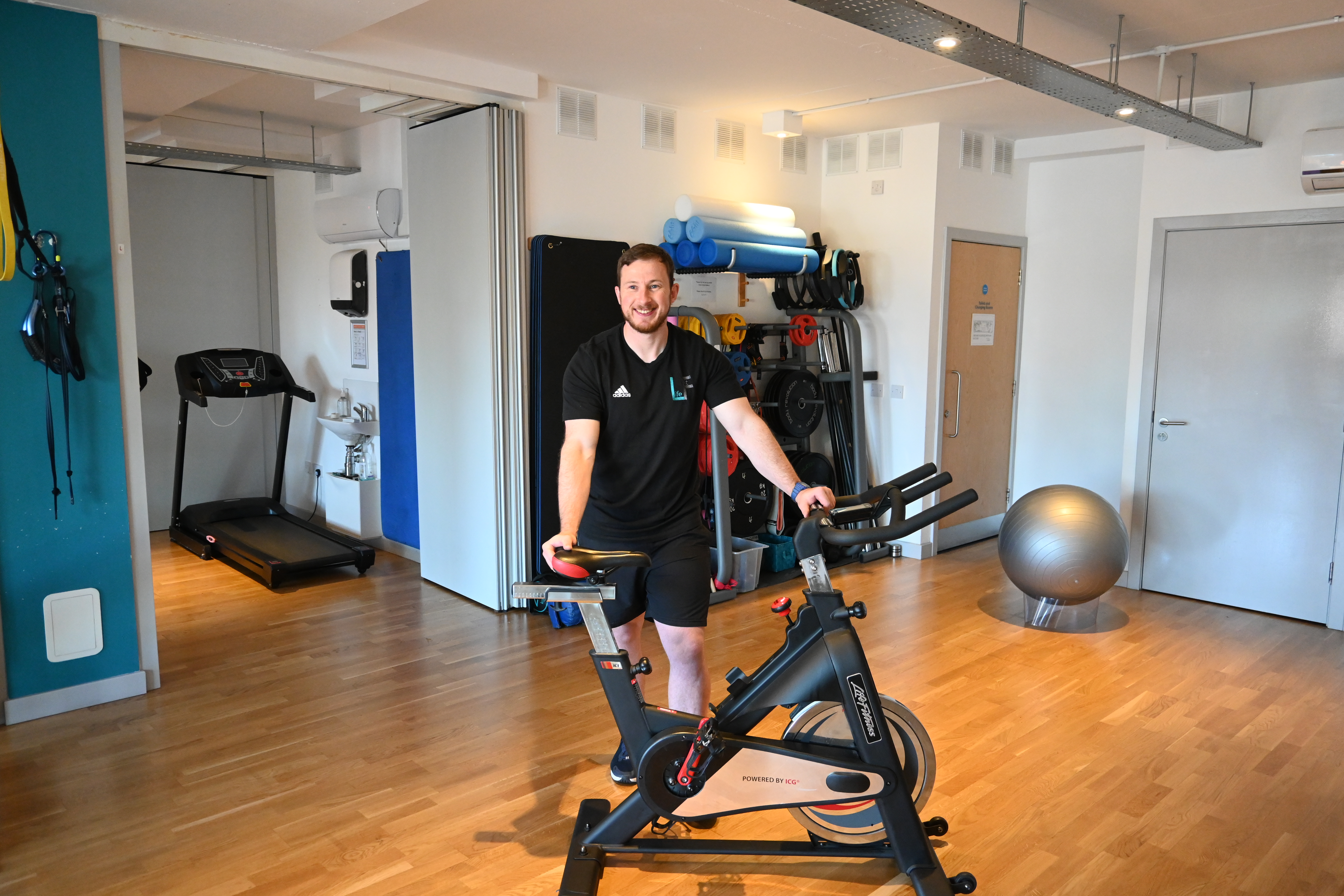 Life Fit Wellness offers high quality personal training sessions delivered by experienced Fitness Coach John Hesketh.
John takes a sensible yet motivating approach to his exercise planning and bases the sessions on the individual needs of his clients. He achieves this by structuring the programme on an initial assessment of the client's needs which is established through discussion, collecting lifestyle information and a baseline physical assessment using state of the art analysis equipment. From this John will construct an exercise programme specifically tailored to the individual's requirements.
Ongoing assessment allows the client and John to monitor progress and adapt the programme to reflect fitness developments. Clients have access to this ongoing support through a PT app, where clients can access their programme and correspond with John between the studio based PT sessions.
Working in collaboration with the physiotherapy team, John is perfectly placed to assist with fitness goals alongside the management of injuries, musculoskeletal conditions or other health issues. John can cater to a wide range of clients and has experience working with specialist populations (e.g. neurological /degenerative conditions, post-operative rehabilitation), young athletes as well as the general populous looking to acheive a wide range of fitness goals. You can find out more about John and his experience in the fitness industry here.   
Sessions are available on a one-to-one, two-to-one or bespoke small group basis and take place in the studio gym facilities at Life Fit Wellness. Clients also get access to a limited number of our fitness classes if they purchase a PT package. Please contact us for further information about personal training or to book your FREE consultation.
See prices here.
Personal Trainer & Fitness Coach