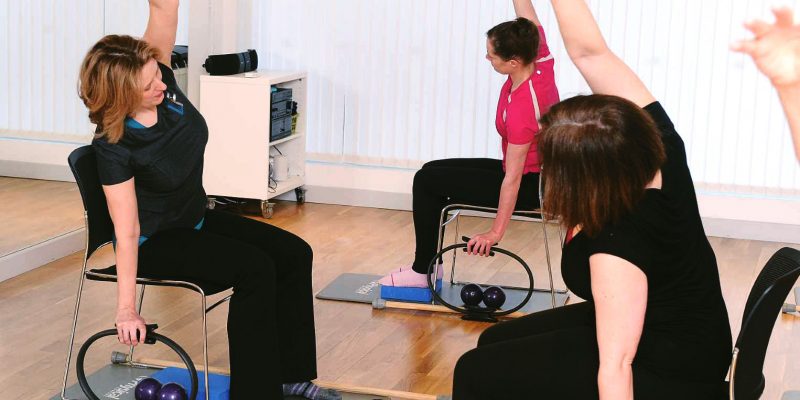 This class is ideal for anyone with mobility issues but wishing to take part in a gentle, yet stimulating, session.
Predominantly chair based, the class incorporates some elements of Pilates combined with strengthening, stretching and balance work. Under the guidance of Chartered Physiotherapists, movements can be adapted to suit the individual's needs and ability.
This class is also suitable for clients who may be post knee or hip operation using it as a rehabilitation session. Anyone in early stage Neurological conditions such as Parkinson's or Multiple Sclerosis may be interested in attending.
Interested in Chair Fit? Then contact us and one of our clinical team will be in touch with you to discuss the next steps of how to attend your first class.
"Who would have thought chair exercises would do so much good? Chair Fit is enjoyable, beneficial and educational. Every part of the body, from top to toe is exercised and at the same time explanations given as to the benefits…As someone who has had two new hips, this has been a great help in my rehabilitation process, as well as a great confidence boost." – JS