| Treatment | Price |
| --- | --- |
| | |
| | |
| | |
| 60 Minutes Physiotherapy with a Director* (David, Arlene, Stewart) | |
| 45 Minutes Physiotherapy with a Director* (David, Arlene, Stewart) | |
| 30 Minutes Physiotherapy with a Director* (David, Arlene, Stewart) | |
| 60 Minutes Pelvic Health Physiotherapy* | |
| 45 Minutes Pelvic Health Physiotherapy* | |
| 30 Minutes Pelvic Health Physiotherapy* | |
| Pessary Fitting & Consultation (Pelvic Health) | |
| Treatment | Price |
| --- | --- |
| Ultrasound Scan & Ultrasound-Guided Injections | |
| Shockwave Therapy & Physiotherapy (single session) | |
| Shockwave Therapy & Physiotherapy (package of 3 sessions) | |
| Shockwave Therapy & Physiotherapy (package of 6 sessions) | |
| 60 Minutes Sports Massage Appointment | |
| 45 Minutes Sports Massage Appointment | |
| 30 Minutes Sports Massage Appointment | |
| Dietetics & Nutrition Assessment | |
| | |
| Initial Ear Wax Removal (Microsuction) | |
| Follow Up Ear Wax Removal (Microsuction) | |
| Running Clinic (Running Gait Analysis with Movement & Capacity Screening) | |
| Running Clinic (Running Gait Analysis) | |
| Running Clinic (Movement & Capacity Screening) | |
Pilates Classes (Falkirk & Linlithgow)Pilates Reformer Classes (Falkirk)Chair Fit Classes (Falkirk)Fit to Function (Falkirk)

Price

5 class package (valid for 60 days)

10 class package (valid for 100 days)
| HIIT Fit Classes (Falkirk) Fit in 30 (Falkirk) Stretch Fit (Falkirk) | Price |
| --- | --- |
| 5 class package (valid for 60 days) | |
| 10 class package (valid for 100 days) | |
| Pilates 1 to 1 (Falkirk & Linlithgow) | Price |
| --- | --- |
| Pilates Matwork – Single Session (Falkirk & Linlithgow) | |
| Pilates Reformer – Single Session (Falkirk) | |
| Pilates Reformer – 4 sessions block booking (Falkirk) | |
| Personal Training (Falkirk) | Price |
| --- | --- |
| | |
| | |
| | |
| | |
| | |
| | |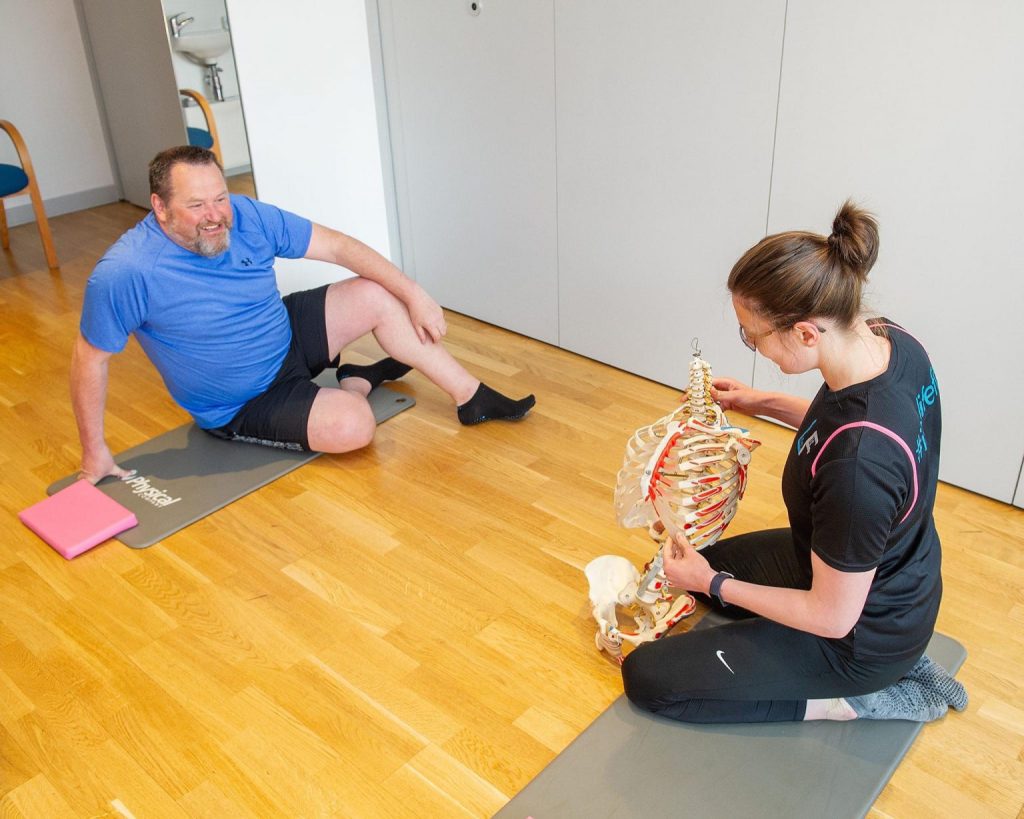 New to Pilates with us at Life Fit Wellness? Then contact us to book your initial 1 to 1 session with one of our Pilates instructors.
As part of this introductory offer you'll get 3 classes free (1 matwork, 1 equipment class and 1 virtual) after you've attended your initial 1 to 1 session.
Please note that we require everyone who is new to Pilates at Life Fit Wellness to attend an initial 1 to 1, even if you have attended Pilates elsewhere. This is to ensure your maximum benefit and safety during the classes.
N.B. If appointments or classes are cancelled without giving 24 hours notice, or are not attended, then they are still charged.